Our Services
Serving Wetzel County
At Dog Palace we offer dog grooming from Toy to Mastiff. We clip, clean, wash, trim, scrub, brush, shine, shampoo, and with a lot of love, save you time. We're located in Paden City, WV. Call us at 304-337-8155 to find out more about our available services:

* Baths
* Brush
* Nail Clipping
* Teeth Brushing
* Hair Cutting
* Hair Trimming
* Hair Styling
* Day Care

About Us
Dog Grooming Paden City WV
After a tiring day don't you want to just come home and love your dog? Man's best friend, bouncing around in that shining coat smelling like roses. Or do you live in the real world where your dog smells a little more like . . . well, dog! At Dog Palace we love your pets, no matter their shape or smell. Our dog grooming will get the roses back into your four-legged friend's coat in no time!

We take care of all your dog grooming needs, whether bath, brush, nail, trim, teeth brushing, hair cutting, or hair trimming. No matter the size, shape or smell of your canine, dog grooming is what we do best. Let us ease your worries and save you time while putting the "good" back in dog.

Come on down to Dog Palace for all your dog grooming needs. We're located in Paden City, WV. Give us a call at 304-337-8155. We'll be more than happy to discuss your dog and get Fido back to you any way you like, whether clipped, cut, or combed, but always clean and wagging.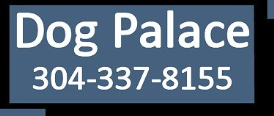 Dog Grooming Paden City WV
---
https://padencitydoggrooming.com
Payment Methods
Master Card, VISA, American Express, Discover, Check, Cash, Diners Card